Professional Knife Sharpener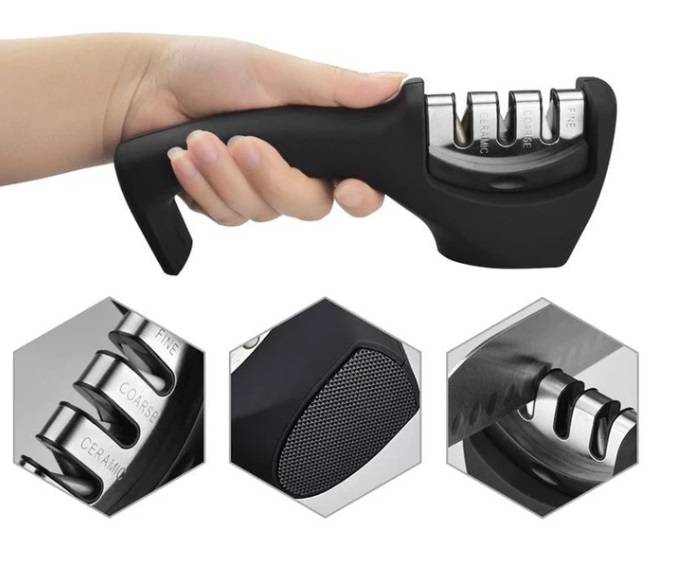 Compare with most other sharpener or sharpening stone, we score better on safety.
Prevent accidental cuts: Fitted with a rubber base for maximum stability and a long handle to keep your hands awaw from the blade

Easy to use: Slide your knife 3 straightly through our sharpener by a direction.

Professional quality: Made with durable ABS plastic and high-grade diamond, tungsten carbide en ceramic rods.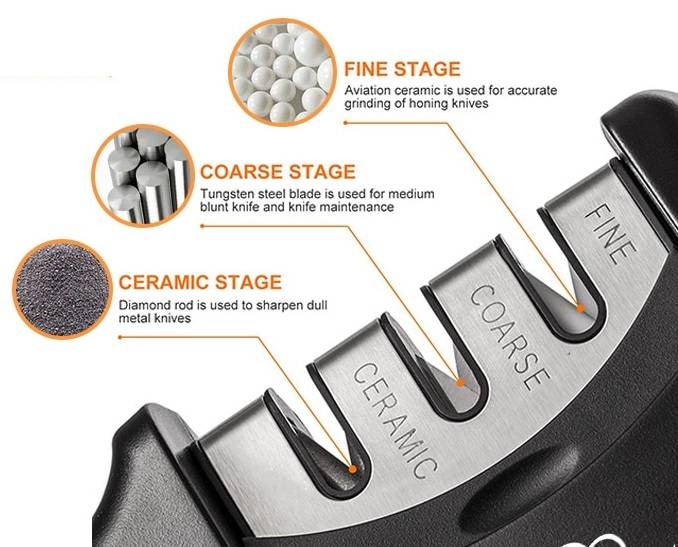 1st step: Ceramic stage (preparation): for repairing damaged blades and straightening blades befor sharpening.
2nd step: coarse stage (sharpen): sharpen the blades and restores the cutting edge on a ''V'' shapes.
3rd step: fine stage (fine tune) polishes the blades and equalizing any surface irregularities that may have been caused.
Don't pull the knife back and forth. Only one way!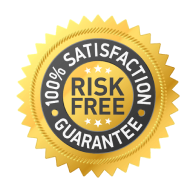 30 days money back guarantee!
We are 100% confident in our product. That's why we offer a 30-days money back guarantee. If you're not happy, send it back for a full refund. It's simple as that! We value customer satisfaction above anything else.
ANY QUESTIONS? GET IN TOUCH!