#1 Portable Car Vacuum Cleaner
Powerful Portable Vacuum Cleaner To Remove Dirt And Liquids In Your Car
Stron suction: Made from aircraft-used alloy and boasting the patented design ensures strong suction output of the wireless powerful vacuum cleaner.

Portable: Cordless and accessible! This cordless vacuum dust cleaner is lightweight and easy to carry.

Long Battery Life: Equipped with three 18650 batteries, the vacuum cleaner can run for over 21 minutes while providing robust absorbing pressure.
Portable - No Strings Attached
Wireless vacuum cleaner without cords, it can be moved anywhere. At the same time with various cleaning heads, can clean anywhere, such as car seat aperture, car dashboard, air vent, the sofa of the gap in the home, the blind angle, etc. The compact design makes it the perfect choice for cleaning the car.

With the crevice tool you can, as the name suggests, easily reach between gaps or other narrow spaces in your car. In addition, you use the crevice tool between the car seats and corners of the chair.
this attachment is designed for dusting. Its long, soft hairs are gentle and won't scratch surfaces. Use it on furniture, blinds, lampshades, or on the dashboard of your car. Dirt and dust will cling to the bristles and get sucked into the open center of the brush.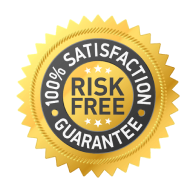 30 days money back guarantee!
We are 100% confident in our product. That's why we offer a 30-days money back guarantee. If you're not happy, send it back for a full refund. It's simple as that! We value customer satisfaction above anything else.
ANY QUESTIONS? GET IN TOUCH!